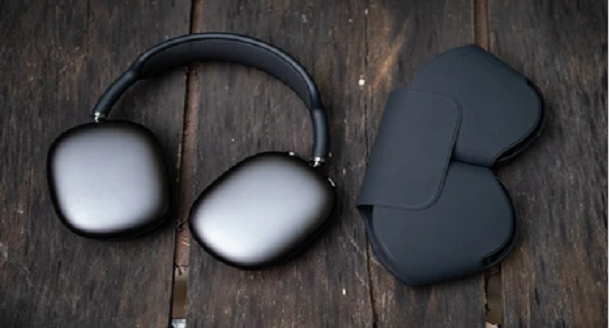 If you are looking for a pair of headphones with high-fidelity audio, you should check out Apple AirPods Max. The headphones have features that make listening to music a personal experience. Active Noise Cancellation, Transparency mode, and the power button are some of these features.
Active Noise Cancellation:
Apple's AirPods Max headphones include active noise cancellation. They also offer a 20-hour battery life, making it convenient to talk on the phone or watch movies. You can charge them by using the included Smart Case. When not in use, the headphones stay in a low-power state, saving battery life. They charge through Lightning, and a five-minute charge can give you around 1.5 hours of listening time. These headphones can be used with iPhone, iPad, and Apple Watch.
The Active Noise Cancellation feature of Apple's AirPods Max is designed to eliminate external noises while keeping internal sounds clear. However, some users have reported that their headphones do not offer the same level of noise cancelling as other headphones.
Apple has not released a permanent solution for this problem, but users can try to repair their AirPods Max headphones and reset iOS 16's Personalized Spatial Audio. The company is also testing a new firmware update for the AirPods Max that includes the LC3 codec, which will improve audio calls.
Transparency mode:
The AirPods Max and AirPods Pro feature Transparency Mode, which allows users to hear more of their conversations. This mode uses external microphones to enhance the sound in the proper voice band. It doesn't reduce the music volume, so people with hearing impairments can still hear the conversation.
The Transparency mode is a valuable feature for people who want to listen to music while simultaneously hearing their surroundings. It utilizes the same external microphones as ANC, but instead of using them to block out background noise, it allows users to listen to their voice as it naturally would if they were talking to people around them. Transparency mode is accessible: users can switch between noise modes with a single press.
In addition to being comfortable, Transparency mode is an excellent feature for people who want to hear about their environment privately. When in Transparency mode, people may forget they are wearing headphones and instead listen to their device's audio. It's like having your private sound system.
Lack of power button:
The lack of a physical power button on the Apple AirPods Max is one of the most irritating aspects of these headphones. You have to use the Smart Case to turn them on and off, which may be unpleasant, especially if you need to take them somewhere. The case automatically turns the headphones into low-power mode when you put them in it. However, it requires you to carry the Smart Case everywhere you go.
The Apple AirPods Max is the highest-end Bluetooth headphone available. They are made from stainless steel and offer incredible audio quality. The only negative aspect is that they do not have a power button, which is common in nearly every powered device. The headphones also do not have noise cancellation modes, and no XL digital crown controls volume.
Support for only one audio codec:
Apple's AirPods Max has recently received a significant audio update thanks to a firmware update. Unlike the previous version, this latest update supports the LC3 codec. This codec uses less power and is much more efficient than the last Bluetooth codecs. The change could also improve battery life.
One user on Twitter has reported that the AirPods Max's audio quality may have improved with support for the LC3 audio codec. However, he notes that the current SiP of the product limits this codec. However, future AirPods Pro models may benefit from this update.
While AirPods Max supports AAC as their default audio codec, it is still disappointing that the company does not support more modern audio codecs such as Qualcomm's aptX or Sony's LDAC. This means that Android users cannot experience stereo sound on their devices. However, Apple may add these features in the future.
Lack of 3.5mm audio port:
The lack of a 3.5mm audio port on Apple earbuds max is not a major complaint, as it does not affect their wireless charging capabilities. A pair of AirPods can be fully charged within five minutes. Moreover, battery life is rated at 20 hours when the noise-cancelling feature is turned on.
Apple sold a $35 accessory called the Lightning to 3.5mm audio cable, which allows you to use your AirPods Max to listen to music via a wired connection. Fortunately, there are alternatives to the Lightning to 3.5mm audio cable, including Twelve South's AirFly.
Although Apple has not confirmed its plans to include a 3.5mm audio port, it has made other updates to the device. In March, the company released four software updates to fix battery drain and improve battery life. In addition, the company changed the time required to enter ultra-low-power mode. Now, Apple is testing a new firmware for the AirPods Max that will support the LC3 codec to improve audio calls.