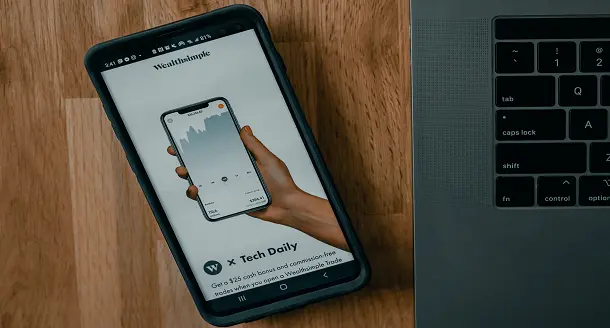 Occasionally, your iPhone might experience a freeze. A problem in the software causes this. It could be an iOS bug or an app bug. It might also be caused by a daemon running in the background using up too much of the phone's resources. When this happens, it's best to reboot the phone, and it should start working again.
Unresponsive iPhone X screen
Several factors can cause the freezing and unresponsiveness of the iPhone X screen. For one, the phone's temperature can cause the screen to become unresponsive. To fix this, you should lock the device and unlock it again. This should make the screen work again after a few seconds. Another problem that might cause the screen to be unresponsive is a problem with the front-facing infrared camera and the TrueDepth feature. In such cases, you should try to contact Apple support.
cause of an unresponsive iPhone X screen
Another possible cause of an unresponsive iPhone X screen is an iOS bug or system bug. This means that something is causing the phone to use too many system resources. A recent iOS update will fix this bug or bad code. After the update, the iPhone X screen should start working again. To check whether your iPhone X is due for an update, go to Settings > About Phone. Scroll down and tap the red "1" notification badge. Then, install the latest version of iOS.
Touch IC chips on the logic board breakaway
Apple's iPhone 6 Plus have a problem with the controller chips located on the logic board. The chips are not underfilled, so they're easily damaged. Repairing this issue will require soldering work on the logic board. A warranty does not cover this problem. However, it can be fixed by a good repair shop.
If you find your iPhone is experiencing this problem, the best solution is to get it repaired by a reputable independent repair company. This will be a cheaper alternative to purchasing a new device. However, you must ensure that the repair shop you choose can replace the chip. The repair costs will vary depending on the repair facility and the damage the phone has sustained.
Touch IC chips on later models
Later models of the iPhone have moved Touch IC chips to the display assembly, so they are not affected by the broken screen. A metal shield protected the Touch IC chips in previous models. However, the Touch IC chip can break away from the board if the iPhone is dropped or twisted inside a pocket. Applying pressure to the screen and turning it slightly may force the chip to make full contact again, but this only works for a short period.
Uninstalling apps prevent iPhones from freezing.
If your iPhone is constantly freezing, you may not have the most up-to-date applications installed. In this case, you may have to uninstall some apps and download new ones. If this does not solve the problem, try reverting to an older application version. You can always try contacting the developer and reporting the issue if the problem persists.
You can also try restoring a backup of your iPhone and reinstalling the application. However, this only serves as a temporary solution. You should remove the app from your iPhone if the app is not updated. You can do this by long-pressing the application icon until you see the "cross" sign. Alternatively, you can reinstall the app from the App Store.
Easiest way to fix the issues
Another easy way to fix the issue is to reset the operating system of your iPhone. You can perform a simple system update on your iPhone by connecting it to a computer. First, you must connect your iPhone to your computer and click on the icon. Once you've done this, you can go to the settings menu of your iPhone. You will see three options from there: Summary, General, and Settings. Once you've finished, you should be able to restart your iPhone and check if the problem has been fixed. If not, you can try the following solutions:
Fixing a freeze on iPhone
If your iPhone screen has frozen, you may have several options for fixing it. One of the most common methods is to perform a hard restart, which means resetting the device completely by breaking the power cycle. This process will clear out any data and settings on the device and allow iTunes to recognise it. To do this, launch iTunes and open Finder. Connect your iPhone to the computer.
Sometimes, the cause of your iPhone freezing may be a hardware problem. For example, your phone may have been exposed to liquid and gotten damaged by it. However, this problem is not always permanent, and your device may still work fine. In these cases, it is best to contact Apple service technicians, who offer high-quality repairs. Some technicians can perform mail-in maintenance, but remember that these options can be costly.
Author Bio
Owen Ingram is a research-based content writer, who works for Cognizantt, a globally recognised professional SEO service and Research Prospect, a Servizio di redazione di saggi e dissertazioni. Mr Owen Ingram holds a PhD degree in English literature. He loves to express his views on various issues,, including education, technology, and more.