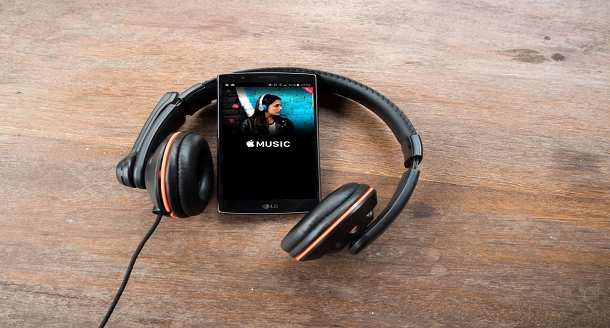 Apple Music is a streaming music service that has taken the place of iTunes. iTunes used to be a media player where users could download songs to listen to later. Apple Music offers a subscription service that lets you stream songs and albums from the iTunes store. While both services offer a lot of features, they do have a few differences.
iTunes is a media player
If you're looking for a music player that works with all devices, both iTunes and Apple Music are excellent options. Each offers unique features that are designed to make it easy to find and play your favourite music. Apple has built their own streaming music service that can compete with rival streaming services, including Spotify. Both services feature high-quality lossless audio and Spatial Audio support. Apple also offers more than 75 million songs to choose from. Apple also has genre-based radio stations, including Beats 1 radio. And they integrate with iCloud Music Library, allowing you to sync your music from Apple Music to iTunes and vice versa.
Difference Between iTunes and Apple Music? The interface of iTunes is similar to that of Apple Music. It allows users to search and organize songs using artists, albums, or song names. Users can also create playlists and burn CDs using their music library. They can also listen to music that was recently added to their iTunes library, as well as stream audio from the Internet. The music library also connects users to radio stations around the world.
Apple Music is a subscription service
Apple Music is a music streaming service that allows users to listen to the music of their choice through an Apple device. The service offers over 90 million songs, live radio stations, and offline listening options. It also integrates Siri and lets users control most of their device's features with voice commands. It launched in June 2015 and is available in over 100 countries. The service can be used on the latest iPhones, Apple Watch, Windows, Android, Amazon Echo, and the web.
The service features streaming radio, curated playlists, and music videos without ads. It can connect to Bluetooth, USB, and CarPlay to play music. Although you can't own any of the songs you listen to, you can follow your friends' playlists and follow them to discover new artists. The only downside to Apple Music is that it's not free, so you'll need to pay a subscription fee.
iTunes is a digital media store
iTunes is a digital media store that offers music, movies, and TV shows for sale and download. The store's format has changed over the years, but many things remain the same. For example, you can purchase individual songs for one price. You can also purchase full albums for one flat rate. iTunes also offers volume discounts and free podcasts.
iTunes is a software-based digital media store that provides access to millions of songs and movies. It was first launched as the iTunes Music Store in 2003 and has since grown to become one of the most popular music vendors in the world. The iTunes Store has sold over five billion songs since its inception and is now the number one music vendor in the United States. It accounts for approximately 70% of all online digital music sales. Its content ranges from music to electronic games, podcasts, and feature films.
Apple Music is a streaming music service
Apple Music is a subscription-based music streaming service that integrates with Apple products and allows users to listen to 90 million songs. The service also allows users to download songs for offline listening and integrates with Siri, a virtual assistant that lets you control most of your activities with your voice. Apple Music was announced on June 8, 2015, and went live on June 30, 2015. If you're considering subscribing to Apple Music, you can try it out for free for a month. New subscribers can also get six months free when they purchase select Apple products. After that, you'll need to pay for the service, and can't save or delete songs.
Both Apple Music and Spotify have large catalogues of music, and both offer early access to albums and music videos. Apple Music also has a more comprehensive interface and allows users to sync their music library between multiple devices. The service also offers a web-based player and mobile app for non-Apple platforms.
iTunes is a portable media player
iTunes is a software application that lets users organize, manage, and play their digital media collection on Macs and Windows machines. The software has many features, including the ability to create and manage playlists, download music, and play audiobooks. It also supports streaming audio from the Internet and is compatible with Apple's iPod portable media player.
iTunes is compatible with both Mac OS X and Windows computers, as long as it has a sound card and speakers. It also supports iPhones, which are Apple's popular smartphones. Some hackers have also written applications to enable synchronization with non-Apple products, though this is not official and may not work with all versions of iTunes.
Apple Music is usable offline
The iTunes Store provides a handy tool for downloading your favourite tracks to listen to later. With help of this tool, you can listen to Apple Music offline. To use this tool, you should have an Apple ID or a valid Apple account. Should also make sure that your device has enough storage space to download the song you wish to listen to offline.
While Apple Music does not allow users to download all songs, it does allow you to download up to 100,000 tracks. The files cannot exceed 200MB, which is the size limit of an MP3 song.
Author Bio
Jesse Pinkman is a research-based content writer, who works for Cognizantt, a globally recognised wordpress development agency uk and Research Prospect, a Tjenester til at skrive afhandlinger og essays. Jesse Pinkman holds a PhD degree in mass communication. He loves to express his views on a range of issues including education, technology, and more.