The new Apple Education Store offers a choice of saving money for students, instructors, lecturers working for educational institutions. We will show you how you may obtain a discount from Apple through the Apple Education Store.
Students are an important market for Apple. Therefore, it maintains a separate educational store offering huge discounts on Mac devices, iPad tablets and sometimes provides incentives to consumers for items like AirPods. Most Apple users might not know about Apple Education Store or assume the discount does not apply to them. But  Apple casts the net very broadly, and you can indeed qualify for it.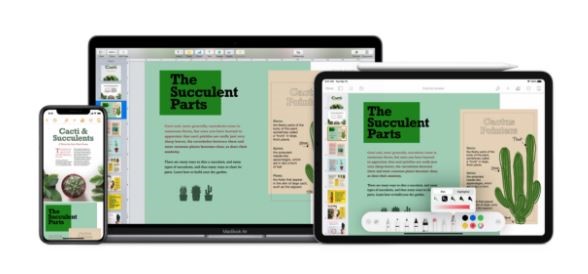 You should make sure that you take the Apple student discount if you are already at the university or are going to join one. You can save hundreds via Apple UK Education Store when buying MacBook Air, iMac, MacBook Pro, iMac Pro or Mac mini.
Quick Note: Win a 2000£ scholarship -> Apply now
How much Apple student discount can one get?
Unlike some other shops, Apple does not provide a precise percentage discount, but prices might fluctuate according to the products. Apple only provides deals on Mac laptops (MacBook, MacBook Pro, MacBook Air, iMac, or iMac Pro) and iPads for students. That means you are out of luck if you attempt to purchase an affordable iPhone or Apple Watch.
There is a Mac discount of £270, while the iPad discount is £93 – although if you purchase the cheapest model, it will be lower. Mac savings are around 10%, while iPad discounts can be about 5%.
The discount prices that you will find on the devices in UK's educational store are:
MacBook Air is £899. Usually, the price is £999.
MacBook Pro £1,199, original price £1,299.
iMac £1,249
Mac mini £649, the actual price is £699.
How to get an Apple student discount?
You may believe you just need to go to the Apple Education Store to find the items you desire at a lesser price. You will, however, need to authenticate that you are a student or qualify before you can access the Apple Education Store. A sequence of applying for discounts can vary from nation to nation.
Go through these steps to apply for an Apple Student discount. These instructions are specifically for UK natives.
To visit the Apple Education website, Go to Apple's UK Education Store.
You are advised to register on the Unidays student discount page to get educational discounts from Apple. UK's customers may also utilize the Student Beans Rival Check Service, which is similar to Unidays.
You must include your e-mail address, name, password, institution, the field of study, and course duration on whichever website you are using.
You may enjoy Apple's student discounts once you have finished and signed the registration procedure.
You may also contact Apple, access the Apple Chat feature online, or visit the Apple Store if you do not want to register via the verification site. The team will guide you throughout the procedure.
Tip: Are you looking for a part-time job with Study. For this purpose, you need a strong resume -> Visit here and get your professional resume.
Who are eligible to get an Apple student discount?
Three specific categories are eligible to get discounts.
University students.
People who are purchasing for educational institutes.
Parents of university students.
Employees of all educational institutions: Public or private educational employees in the United Kingdom.
Students from post-secondary education: Students who attend or are accepted to a UK college or university.
Parents of students: Parents can buy discounted products on their behalf for their children who are applying or studying in university.
If you are a graduate student, you may register online at Unidays, a free website with several student special deals. You only need your university e-mail address when you register.