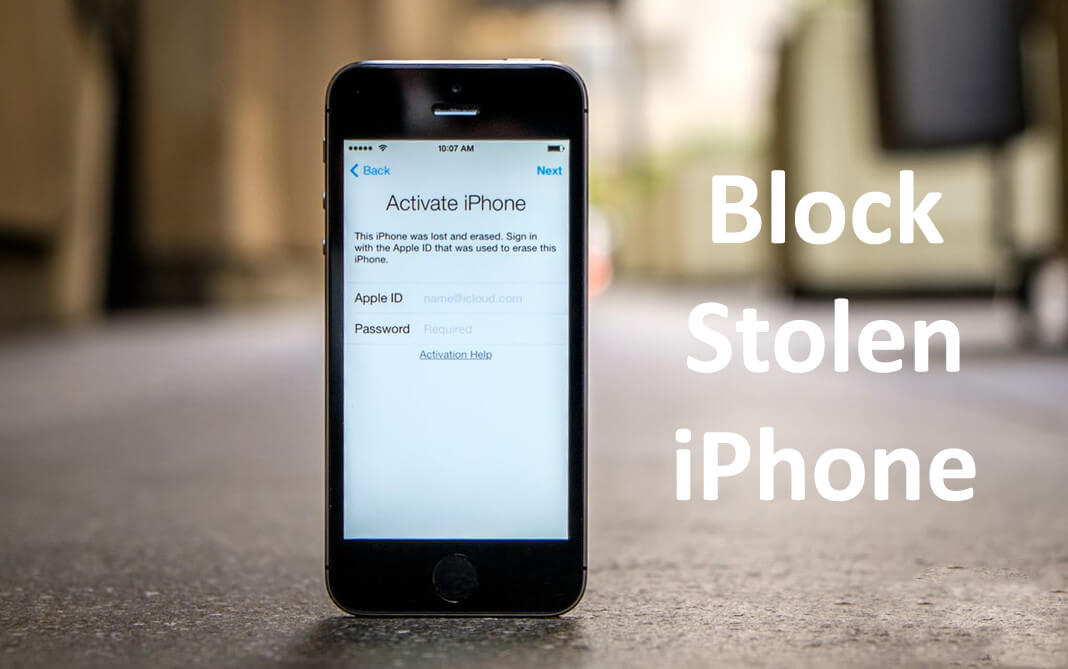 Casualties can happen and your iPhone can get lost and stolen anytime or anywhere. However, Apple has got some vigorous tools already built with iOS that will keep your information safe and your gadget unusable in such cases. With Find My iPhone, you can find lost devices, block lost iPhone, and even wholly erase all the data. Still, only till you've been in a circumstance where you've required these services, you may not know precisely how they work, what they do, or what data somebody can get to when they have your iPhone. This guide covers the intricate details about how to block stolen iPhone.
Measures to take beforehand
To eliminate your loss due to iPhone robbery, Apple executed an instrument back in iOS 7 called Activation Lock that makes an iPhone unusable without the logging into the user's Apple ID. This means in any event when a criminal or an outsider has your iPhone, it's as yet connected to your Apple ID and cannot be used with any other account. Your iPhone can even be cleaned totally and it still would be locked, making it practically pointless for anybody to access but you. Using a password linked with " Find my iPhone " application, nobody can get to your personal information currently present on your iPhone; Meanwhile, using two-factor verification, your Apple ID will be more secure from hackers, something a criminal mind or someone with vindictive intentions may attempt to get a hold of.
Also read about How to save iPhone battery life
How to Block Stolen iPhone with IMEA Number
About IMEI
The IMEI (International Mobile Equipment Identity) number basically is a unique ID or some sequential number that every single cell phone, especially all smartphones have. In most cases, the IMEI number is 15-17 digits in length and you can find it on the back of your phone, right on the silver sticker, under the battery pack, or just on the phone box that you got at the time of its purchase. If you are still having a problem finding IMEI, stated below are additional methods to do so.
Knowing IMEI number
Knowing your phones IMEI number is essential, so it should be the first thing to note it down somewhere, as, in the times of emergency, you would need it badly.
Type *#06# in the dialer of your phone, the 15 digit IMEI number will show up on the screen.
Go to settings, open up General settings and IMEI number would be displayed along with other info.
Functionality – How it works
In this way, in case of misfortune or burglary of your iPhone, you can call up your carrier, inform them about your situation and let them know your IMEI number so that they can be of any help. After that, with the assistance of your service provider, block IMEI iPhone using IMEI number. You would be notified after they are done with that. Even though it figures out how to supplant another SIM card, the handset will be completely locked, making it totally useless for the one who stole right from that minute. You should experience this procedure just when you are certain beyond a shadow of a doubt that you won't have the option to recover your iPhone. Along these lines, you can ensure that the cheat can't utilize or sell it either and in particular, your own information will be protected. This is an exceptionally effective approach to tie the hands of the cheat; sadly, very few individuals know this data. This is a strategy that can make your portable totally futile for the criminal-minded part of our society.
How to Block Lost iPhone Using "Find My iPhone" Feature
Lost mode feature
It doesn't just allow you to develop access to your location, but Find My iPhone can also be utilized to lock that gadget using a feature known as Lost Mode. Lost Mode just shows a telephone number and a message on the phone's screen, leaving everything else unavailable. It's not just it, even if you didn't have a password unlock set up, Lost Mode would keep your iPhone from being misused. Enabling this feature would disable credit or debit cards linked with Apple Pay, and automatically puts on Low Power mode for increased battery life, and makes every feature of the iPhone e.g., Siri, totally inaccessible. Additional features of "Play sound" and "Erase all" are additionally helpful, too.
Find my iPhone's map
In the event that your iPhone has been abandoned in a café some other public place and you are having a hard time remembering where you lost it, Find My iPhone gives a nearby guess of its location. On the off chance that it's in some apartment, shopping mall, etc., it probably won't have the option to pinpoint the specific spot that where it is. However, it can give you an idea. Till the phone is on and has internet access, it won't be a problem tracking it down. The inaccessibility of internet service leaves you with the option that one who finds it, contacts you using a telephone number and other contact info available on the lock screen.
Whenever Stolen, Contact the Police
If you are certain that your iPhone has been stolen and not that you just dropped it contacting local police for help is recommended. Find My iPhone can help law enforcement know about its location. It very well may be exciting and tempting to go to the location being displayed on this app; however, doing so might sometimes put your life in danger. Involving the police is the safest you can play when you don't know what or who you are dealing with.