Are you excited about the new iPhone? We are too! With the launch date of the iPhone 12 just around the corner, there is a lot of buzz about how the iPhone 12 will look and its design and specifications. iPhone 12 is expected to be launched in September 2020.
With the launch month approaching rapidly, the rumors arena is also heating up with new iPhone 12 leaks and updates every week. Apple seems keen on making the iPhone 12 innovative and modern, capable of delivering premium performance in every department.
With the recent launches Samsung Galaxy Note 20 series earlier this week, the pressure on iPhone 12 has increased tremendously. Tech and Apple enthusiasts are anxiously focused on how new iPhone fares with the Galaxy Note 20 series.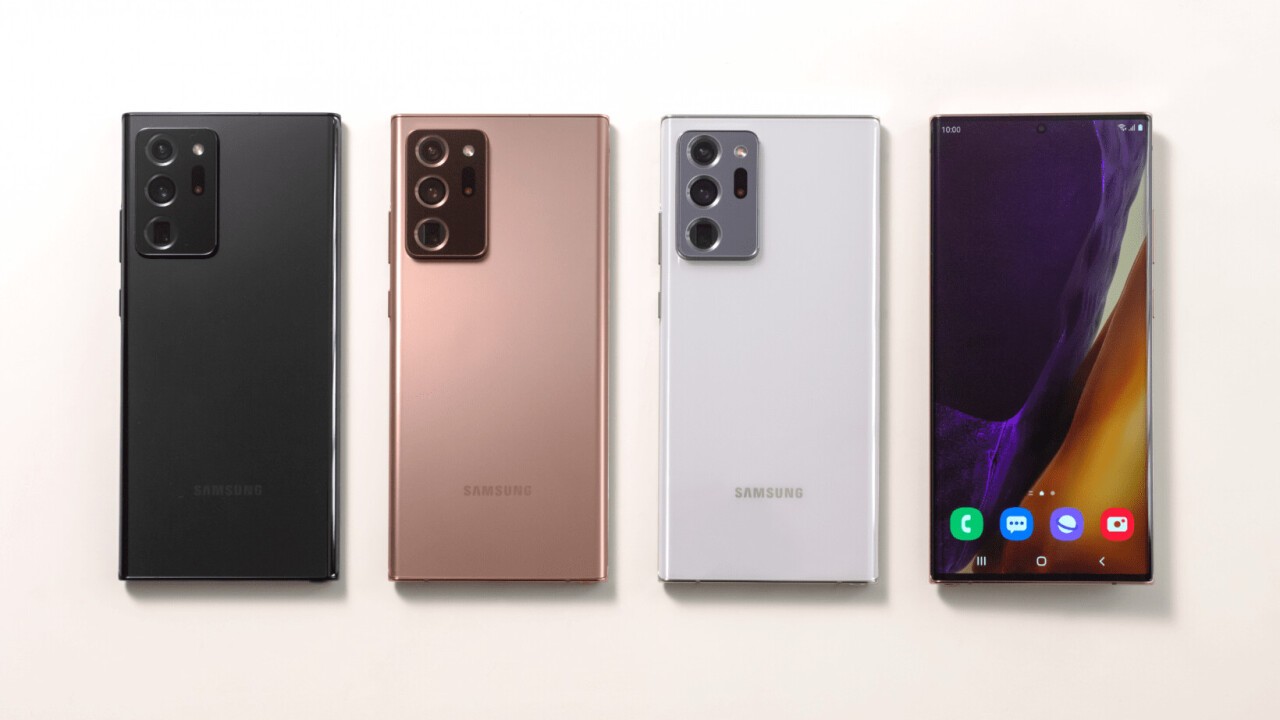 There are four models expected to be launched by Apple in September 2020, the standard iPhone 12 with 5.4 OLED display and two larger models with 6.1'' and 6.7'' displays, named iPhone 12 Pro and iPhone 12 Pro Max, respectively.
iPhone 12 is getting a Major design overhaul!
The latest iPhone 12 rumors and leaks suggest that this year Apple has given a new look to iPhone 12 inspired by the classic iPhone 4 design. Ming-Chi Kuo (renowned Apple analyst) reported that the iPhone 12 would have an intricate design. Injection molding procedures are used to enhance antenna performances.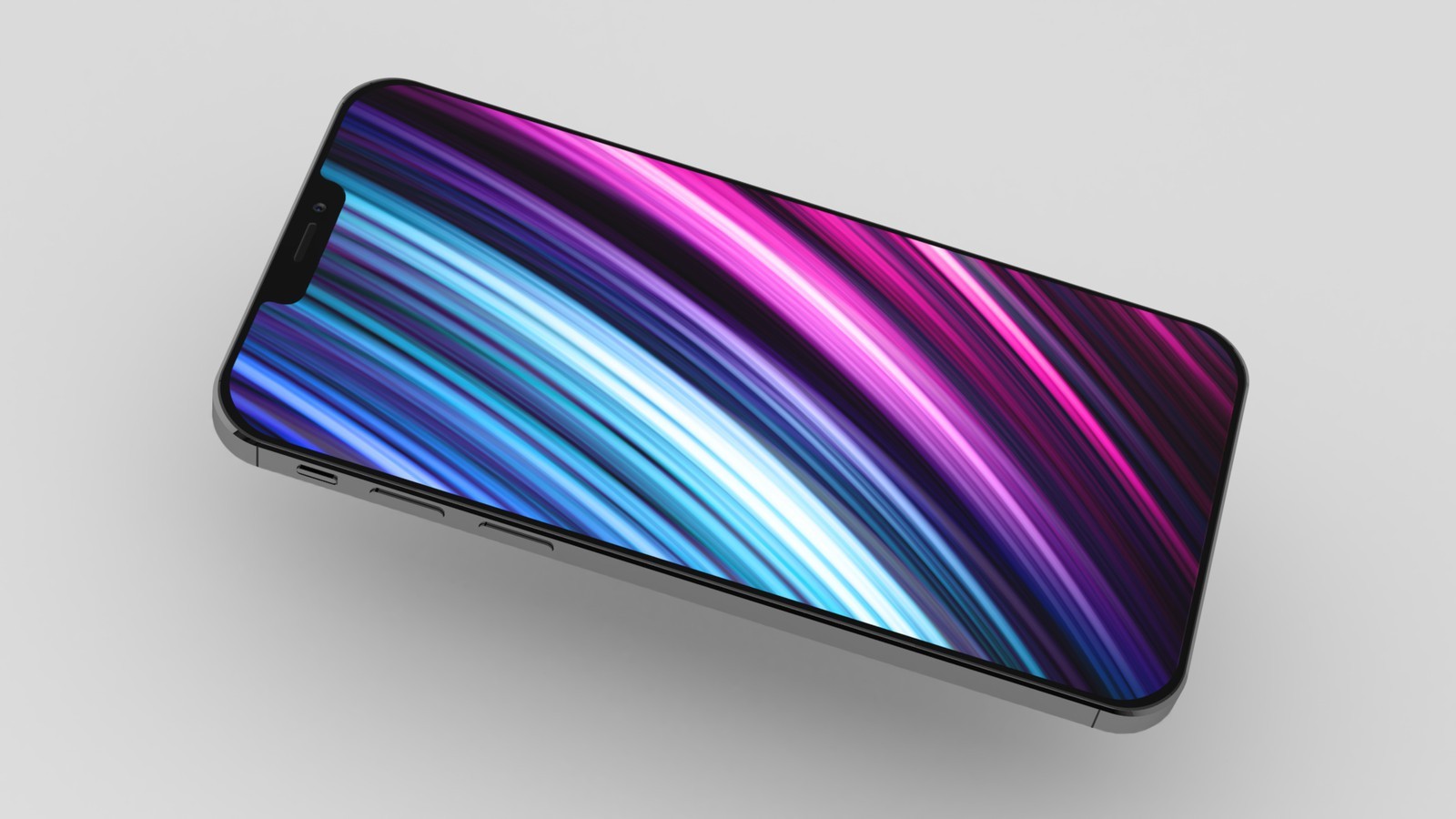 The metal frame most probably made of stainless steel will be sandwiched glass as per Kuo. The front and back glass encasing will complement the looks of the iPhone 4, and its rumored that apple will cover the grooves on the metal frame with sapphire or tempered glass.
Rumors suggest that antenna lines will be more extensive to accommodate higher bandwidth, but it needs to be verified by a credible source. This will be the dominant design upgrade by Apple since the iPhone X.
MacRumors reported that the higher end 6.7'' model would be a bit thinner than the standard 12 and 12 Pro models. The other noteworthy features of the design changes in the premium model include the larger camera lenses, thinner frame, wide antenna to accommodate for 5G, sim tray shifted to the left side, and power button lowered considering the phone ergonomics.
Apple will keep using lightening Port in all its devices and won't make a switch to USB-C.
Colors
iPhone 12 series will feature a new navy color, and there might be a new blue color as well to be introduced. Everything Apple Pro leaked an image that showcases an alleged iPhone 12 model donning the new navy color.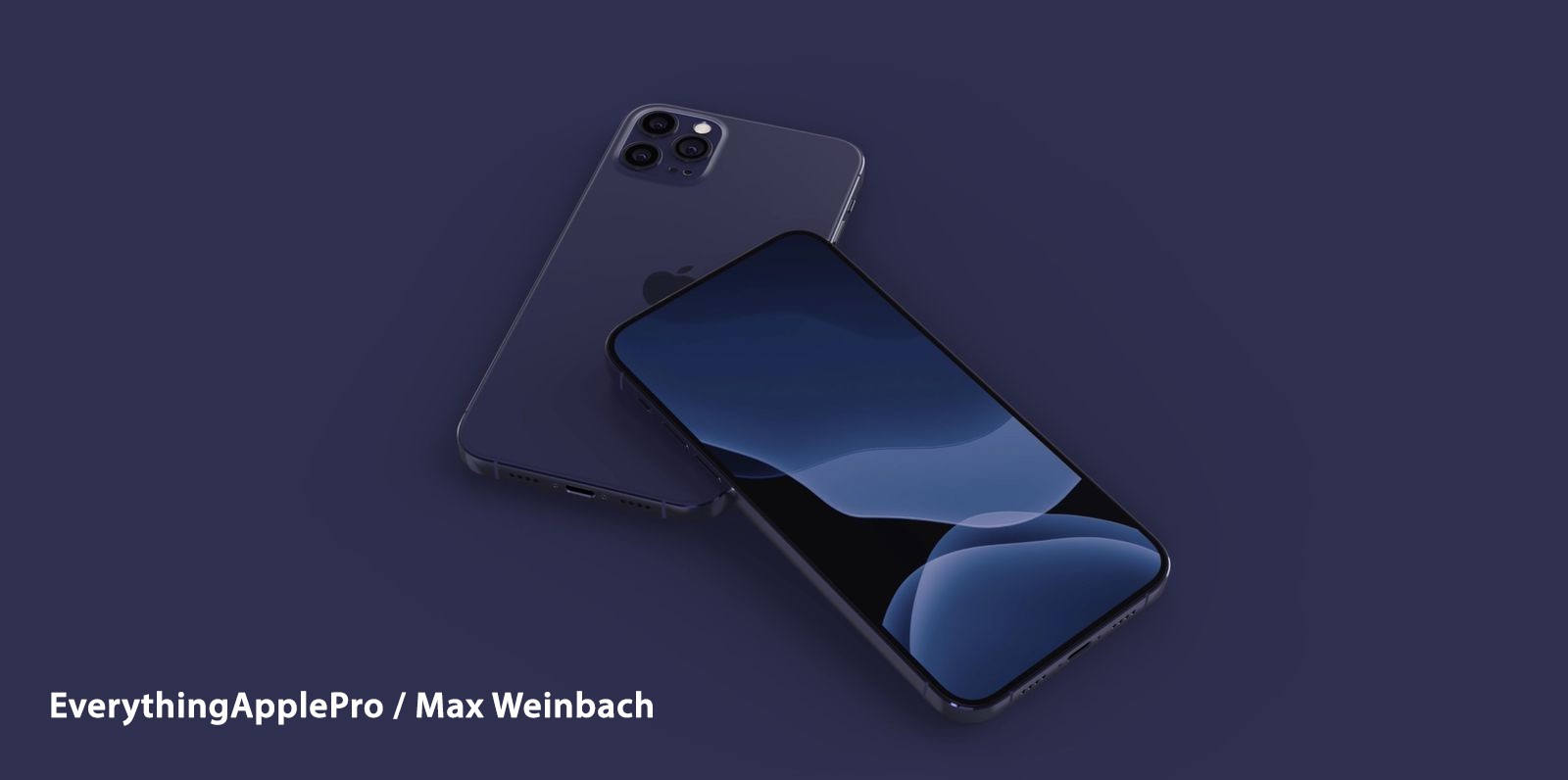 Notch
Yes, there will be a notch in the display; however, it will be smaller than the notch in the previous iPhones. If you are not a fan of the notch design, then there is this bad news for you.
However, this time notch will be significantly smaller, and rumors suggest that notch on iPhone 12 series will 1/3 of the previous models.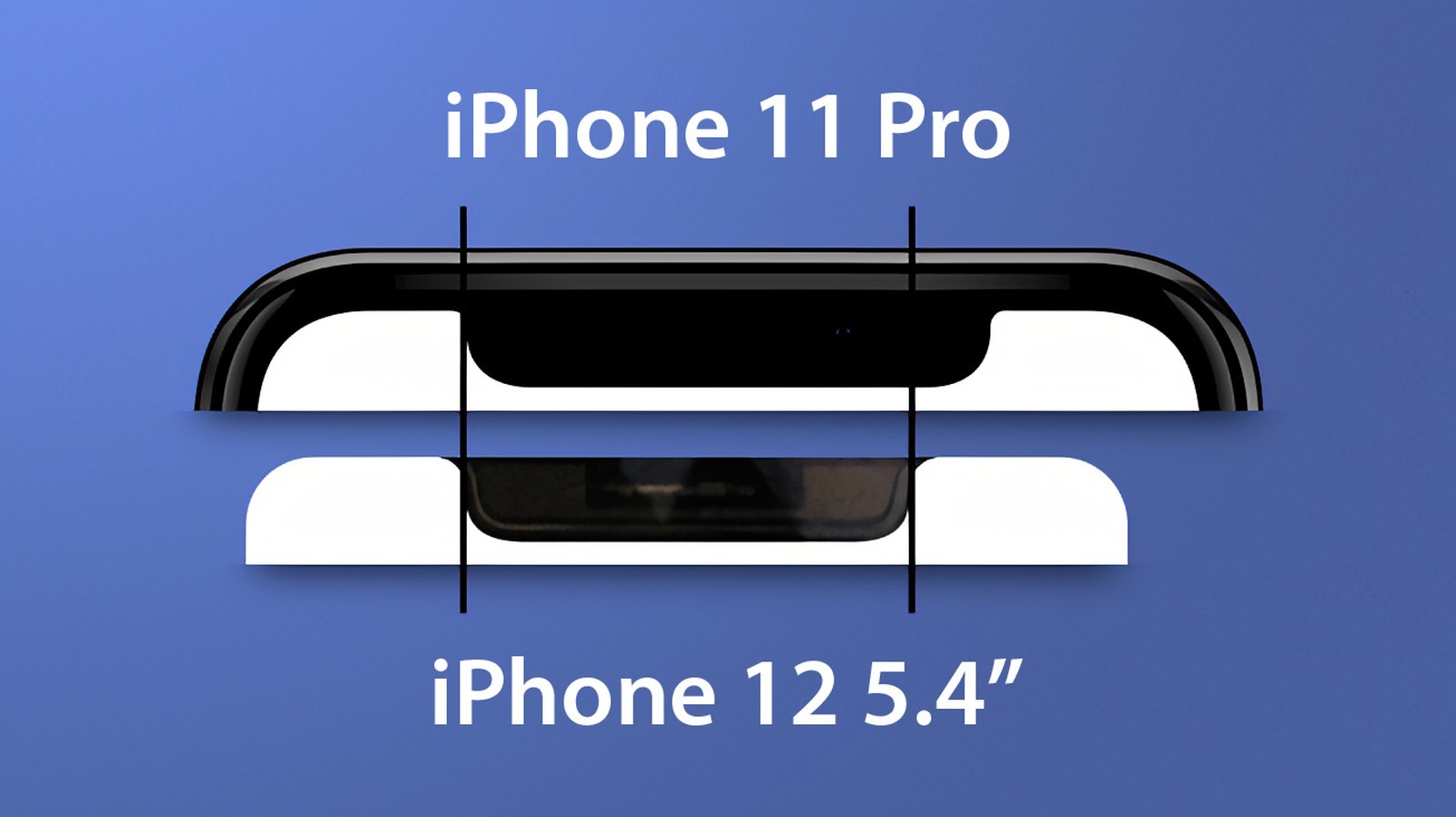 Are we getting 120 Hz display in the new-gen iPhone?
So, a lot many iPhone enthusiasts are hopeful that this new iPhone series will feature higher refresh rate OLED screens. The high refresh rate termed as "Pro Motion" made the Apple buffs really excited. But, as per the rumors, Apple is ditching the 120 Hz Pro Motion tech in this year's iPhone due to battery constraints.
OLED Displays
All 4 rumored models will be getting premium OLED displays that will be provided by the display suppliers like LG Display and Samsung. However, it was previously reported that Apple would procure its OLED panels from a Chinese company BOE which reportedly failed to pass the OLED quality test.
The details of the displays are leaked for all the iPhone 12 models and as per Macrumours are as follows
iPhone 12:
| | |
| --- | --- |
| Display Size | 5.4 inches |
| Manufacturer | Samsung |
| Type and Technology | OLED with Y-OCTA |
| Resolution | 2340x1080 |
| Pixel Density | 475 PPI |
iPhone 12 Max:
| | |
| --- | --- |
| Display Size | 6.1 inches |
| Manufacturer | BOE/LG |
| Type and Technology | OLED with Y-OCTA |
| Resolution | 2532x1170 |
| Pixel Density | 460 PPI |
iPhone 12 Pro:
| | |
| --- | --- |
| Display Size | 6.1 inches |
| Manufacturer | Samsung |
| Type and Technology | OLED, possibly with XDR and Pro Motion |
| Resolution | 2532x1170 |
| Pixel Density | 460 PPI |
iPhone 12 Pro Max:
| | |
| --- | --- |
| Display Size | 6.7 inches |
| Manufacturer | Samsung |
| Type and Technology | OLED with y-OCTA, possibly with XDR and Pro Motion |
| Resolution | 2778 x 1284 |
| Pixel Density | 458 PPI |
A14 Bionic Chip
The biggest revolution in the upcoming iPhones will be the 5nm A14 Bionic chip. It will be smaller, faster, agile, and deliver high performance. These chips will be powering the iPhone 12 series, and they are a massive leap in technology. Apple has been using under 10nm chips for a while now and used a
A14 bionic Chip with 5nm Transistor Size (Courtesy: cnTechPost)
7nm A13chip to power iPhone 11.
Due to smaller transistor sizes, Apple can fit 80 percent more transistors inside A14 chip as compared to A 13. These chips will provide faster processing speeds, better thermal management, and better battery performance.
The new iPhone can come with 4 Gb or 6 Gb Ram as reported by the Blayne Curtis seemingly 6.7-inch model equipped with six gigs of Ram and others with four gigs of Ram.
Battery
The iPhone 12 leaks and updates suggest very small improvements in battery, and there might be a possibility that 12 series will have smaller batteries. iPhone 12 has 2,227 mAh (5.4 inch), iPhone 12 Pro 2775 mAH (6.1-inch versions) and iPhone pro max (6.7 inch version).
Camera
iPhone 12 standard models will feature a dual-camera setup with the LiDAR sensor. While the pro versions will feature a triple camera system and allow 4k video recording. Front camera with improved true depth sensor will also enhance the camera experience on new iPhones.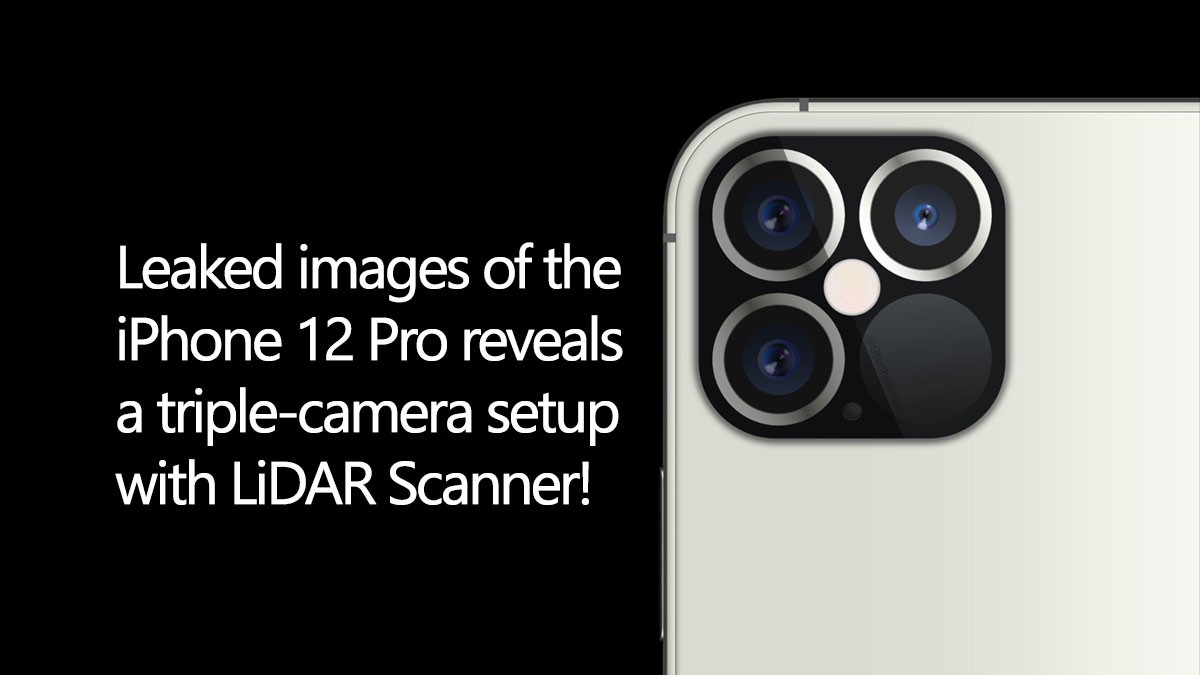 There is also a rumor that iPhone might launch a single all display model without a notch and offer an under-display Touch ID. This will be an excellent experiment to examine the response of Apple's loyal customer base. There will be new updates that will keep coming until the iPhone is launched, and we will bring all those to you on Planet-iPhones.