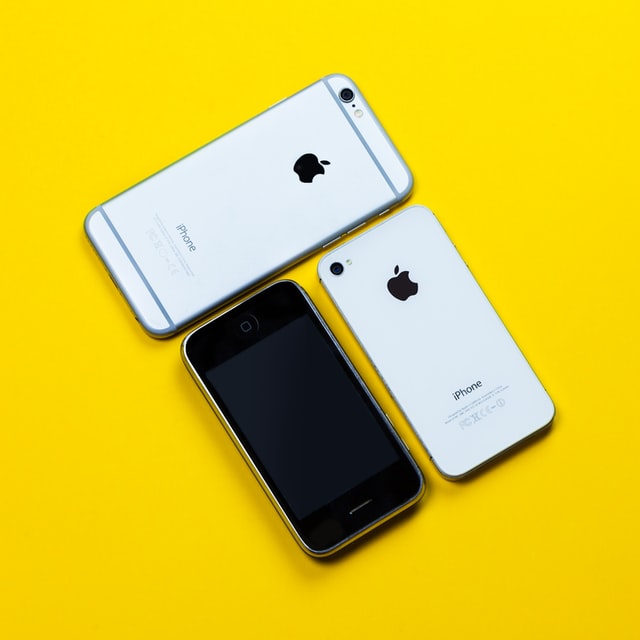 In 2014 Apple made many changes in its up and coming iPhone 6 series with a larger display viz a larger handset and in 2015 launched second-gen iPhone 6S with enhanced capabilities and lightning-fast CPU. If you do a random app launch test for iPhone 6s vs iPhone 5, you will notice that the next generation does offer an impressive improvement in speed.
iPhone 5 was launched in September 2012 and was the last handset with a 4-inch display. It is still one of the most aesthetically pleasing iPhones, and many people still want Apple to make an iPhone with similar dimensions as of the iPhone 5.
iPhone 6s vs iPhone 5 comparison can help you decide if you should upgrade, especially when you want to run the latest version of iOS. Due to a delayed-release, iPhone 6s is likely to be supported by Apple that iPhone 5 has limited security features compared to the latest models in Apple's inventory.
iPhone 6s screams way more processing power than its older counterpart. iPhone 6s has 2gb of ram as compared to 1 gigabyte RAM in iPhone 5. Hence, iPhone 6s gave way more RAM space for better multitasking and gaming experience.
CPU Performance and Chipset
Apple bestowed its A9 chip to the iPhone 6s vs iPhone 5 that had an older, although significantly powerful A6 Chipset. To give you an idea of how fast and improved the performance will be, Apple announced that iPhone 6 would deliver double processing power and 20% better CPU performance and 70% GPU performance than iPhone 5s. And iPhone 5 offers double the power of the iPhone 5.
Hence you are in for a significantly massive performance boost from iPhone 6s vs iPhone 5.
Touch ID
One of the key differentiators in the iPhone 6S vs iPhone 5 is the introduction of fingerprint reader in the home button in iPhone 6S. Apple Introduced touch ID in its devices for a secure way to unlock your iPhone. Apple expertly placed a touch sensor in the home button on devices starting from iPhone 5S onwards. iPhone 5 lacked this major security feature, whereas iPhone 6S had an improved security feature to unlock the device rather than the regular password input unlock technique.
Size and weight
iPhone 6s is bigger and better and more substantial. The aluminium metal frame house the inch display with well-rounded edges giving the handset Apple's trademark premium feel in hand. Antenna strips run at the top and bottom of the phone with Apple's trademark logo at the centre, etched on the metal frame.
The handset comes in 4 different colors silver, gold, space grey, and rose gold. Dimensions of the phone are 138.3 x 67.1 x 7.1mm and weigh at 143g significantly more massive than the iPhone 5. iPhone cases can enhance the aesthetics of your phone.
iPhone 5, on the other hand, is a smaller handset with a rectangular 4 inches display. iPhone 5 is a sleek smartphone encased in a solid aluminium frame with a choice of grey, black, and golden color. It has dimensions of 123.8x 58x 7.3 mm and weighing at 112g.
Display and Touch
iPhone 6s gives 0.7 inches more screen real estate with the same 326ppi pixel density as in iPhone 5, however better resolution and higher refresh rate than the iPhone 5. That is a LED-backlit IPS LCD.
iPhone 5 has a 4-inch display with In-panel Switching. The LCD is packed with 326 pixels per inch and houses 640 x 11336 pixels in total.
3D touch sensor technology is what makes the iPhone 6S genuinely superior to its predecessors. The 3D touch technology senses the pressure with which the user presses the screen and offers various features.
According to Forbes, this has added a new realm of opportunity in the making UI innovative and details some already included features, "This has been compared to a right mouse click and Apple demonstrates this with its integration into core apps, such as Pressure touch to peek into emails in Mail. Pressure touch to jump to GPS navigation in Maps. Pressure touch the camera icon to jump straight into different modes. Pressure touch photos to view 'Live Photos' (video shot around them – more later) …and so forth. But the real 3D Touch benefits will only come when app makers (in particular games makers) hop aboard."
Camera
iPhone 6s is powered with a 12 MP, f2.2 aperture sensor has a dual-LED flash and focus pixels. The camera is capable of recording 4k videos. Spitting out sharp pictures and gives an excellent lowlight performance as well.
The front camera on 6S is a five-megapixel sensor and allows you to record 1080p videos.
Iphone5 losses out big time in terms of camera quality to iPhone 6s as it got a bigger sensor and better iOS optimization. However, Apple decided not to include optical image stabilization in the iPhone 6S.
iPhone 5 has an 8 MP rear sensor with f 2.4 aperture and a 1080p video recording capability. The front camera is a 1.2 MP with f2.4 and 720p video recording.
Battery
iPhone 5 has a smaller battery due to a smaller size rated at 1440mAH. iPhone 6s offered a 1715mAH battery with up to 11 hours of video playback. The battery optimization by iOS in iPhones is one of the reasons why Apple is better than android?
There are several tips and tricks available to save iPhone battery life.
Storage
iPhone 6S vs iPhone 5 storage comparison gives you an idea that storage limit has been buffed up by Apple for iPhone 6S. iPhone 5 gave you a choice to choose from 16, 32, or 64 gigabytes of storage, whereas iPhone 6S has three variants ranging from 16, 32 to 128 gigs of storage space. For 4K video recording, the 64-gigabyte model is the wise choice if you do not want to pay for extra cloud storage.
The iPhone 6 and 6S series was a significant upgrade to the previous models; however, it is a more considerable device, and some prefer smaller handsets. The iPhone 6S vs iPhone 5 upgrades ultimately prove that iPhone 6S is by far a better and modern handset.