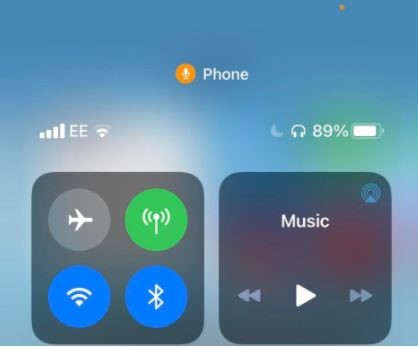 Apple always tries to come up with something innovative with every update or release of the new device. To live up to the user's expectations and awestruck those using these new technological tricks, Apple never fails to add a cool new feature.
With the update of iOS 14, Apple upgraded and added several new features and security measures. They also enhanced the graphics and updates visuals but on a smaller scale. Among all these updates, there is one specific new feature that is catching the eyes of users. Quick note: If you want prospective employers to contact you for an interview you need a resume that will attract the attention of the hiring manager. Click here are get a free resume review.
You might have noticed an orange dot on the top of your iPhone. It appears on the top right side of the iPhone, just beside the notch. The function of this indicator is to let you know if there is an app on your device that has access to your microphone. Quite a useful feature, isn't it? The initial purpose of this upgrade is to protect your privacy.
Cybersecurity concerns are constantly rising with recent scandals of TikTok, Facebook and other online mobile apps. Users have found a great deal of personal data sold, shared, and accessed without their knowledge. Users demand more control over what data these organizations acquire from applications and share this information. So, this new feature will help you indicate if there is an application that might be using your microphone.
What does the orange dot indicate on iPhone's screen?
The orange dot iPhone signifies the microphone being used by an application on your phone. It might be that someone has accessed your microphone and recording, messing with your privacy. Or it may also appear when you use Dictation or Siri to transcribe your speech into text on the iPhone. If any applications are working correctly, the orange dot would only display anything involving a microphone.
If the orange dot appears in circumstances that seem unnecessary, an app might signal that your privacy is being exploited. You can contact the developer if you feel it does not require microphone use to see why it is utilized. It may only be a bug with the application instead of deliberately monitoring.
How can you see which app is using a microphone?
Access to the Control centre to find out which application is using your microphone. Control Centre UI will inform you if your microphone or camera is utilized. The access type (microphone or camera) and name of the application that sensor will be shown.
In general, If you don't require certain apps to use a microphone or access to the camera. Go to Settings and open Privacy, then microphone/camera, and you can cancel or allow access to apps there. You can check which applications in the Control Center have been using your microphone or camera.
A green light appears on the screen like the orange dot, indicating if the camera is being used or accessed in background. Quick note: Are you stuck with your dissertation/ thesis? Don't worry here are Dissertation writers ready to help you 24/7.
Can you disable the orange dot?
You cannot deactivate the orange dot and its green counterpart as Apple attempts to prioritize user privacy. If you have difficulty discriminating between colors, you may vary how the orange dot looks on the iPhone notification bar by changing the shape.
If you want to change the shape of the orange dot on the iPhone screen, then follow the below-mentioned steps: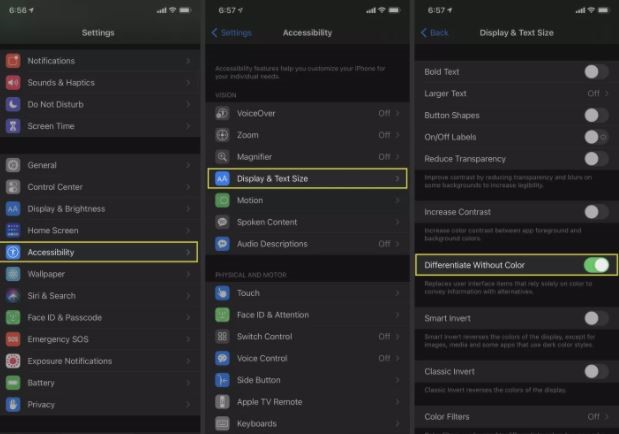 Open settings and navigate to 'Accessibility'.
Open the Accessibility setting and click on the 'Display and text size'.
There will be a setting named 'Differentiate without colour'. Please turn it on.
By doing this, the round shape of the dot will be modified into a square shape.
So, there you have it, orange dot as a handy tool introduced by Apple that helps keep your iPhone safe and secure.