Now is the era when every person is indulging in writing, whether as a professional writer or a freelancer. We can find all sorts of writing content on the internet like blogs, websites like Essays UK, business, sports, technical writings, or political opinions. Due to the rising number of writers and writing content, the need for polished and enhanced writing software's has also increased.
Your Mac device is undoubtedly an entrance to any digital communication. For authors using mac devices, having a good and reliable MacBook + writing software's is essential. I think that Macs are an excellent device to write stuff. In addition to the new MacBook keys upgrade, it may be an enjoyable and straightforward design of software and hardware that keeps you focused.
Qualities needed nowadays in writing software's are that it must be technology supported by a sophisticated AI that will improve the quality of you content. A creative writing tool may enhance the overall content by doing spelling checks, correcting grammatical problems, and proposing style modifications to make the entire material more inclusive through its extensive collection of features.
There is a considerable amount of writing software's available in the market. It may take time to know which tool you need to integrate into your workflow. Or maybe you are interested in seeing what else you can try or just want to know the specifications of others. I will discuss some of the top writing tools for mac devices with you guys excluding Google Docs and Microsoft Word. I am sure everyone is already familiar with these two.
Grammarly
Grammarly is the best tool available out there for checking grammar mistakes or plagiarism for short content. Grammarly is probably one of the most frequently used writing applications with over 10 million active users today. The feature of the software says it all. No other app gives the precision with which grammar and spell checks are performed in this tool.
Not only that, but Grammarly also offers the corrections it proposes with comprehensive explanations. Grammarly is compatible with almost all operating systems. It also provides a great tool to assess your work's readability, clarity, and overused expressions.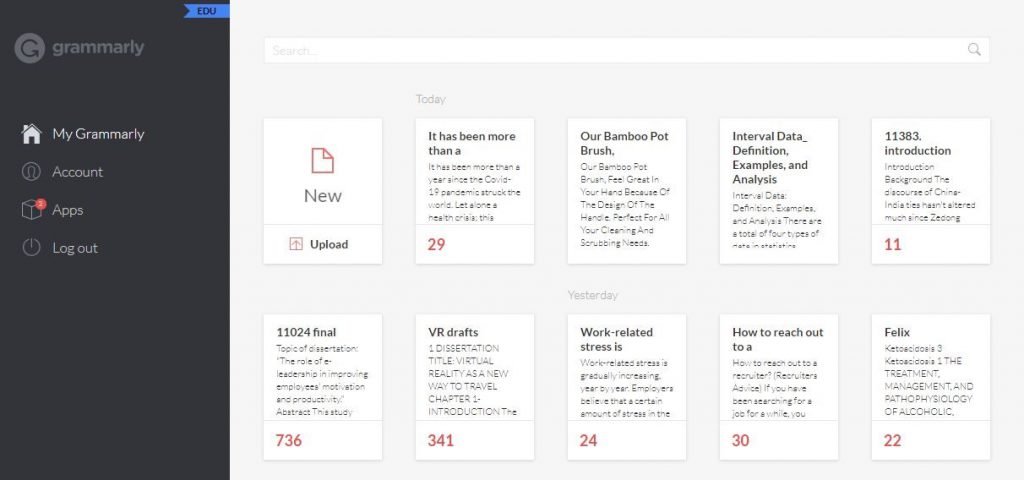 For remove the Plagiarism accurately you can use Researchprospect.com Plagiarism checker.
Copy and Paste your text into the search box, with a maximum of 1000 words per search. Or, Upload your Doc or Text file using the Choose File button. Click on "Check Plagiarism".
Squibler
Squibler is an effective tool for writing to satisfy the creativeness of storytelling writers. It could be a useful hack that helps novel and book authors to create and produce material more quickly. Its 'Note Cards' function enables authors to split their display, organize their work and monitor their progress by creating note cards.
Apple Pages
Pages seamlessly work across all the Apple devices, allowing you to collect where you left on your iMac to your iPad or other mac devices. The flexibility to use Apple Pencil on iPad is an excellent way to create drawings, write, record documents. It is just like you could scroll and select with your finger which is one of the best benefits of Pages.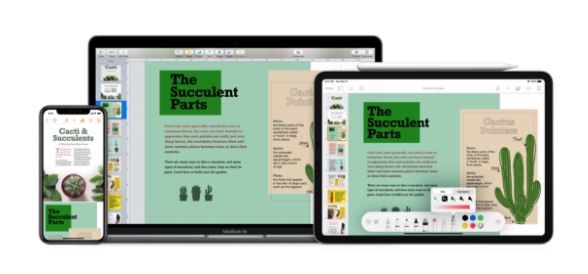 Drafts
For individuals who wish to download and refine a document when the time permits, Drafts is an efficient writing tool. And you may set up a texting experience when you are set to knuckle-down with plenty of interface modifications such as custom fonts, line height, spacing, and margins controls.
It has an extended line over the keyboard to translate, modify and change your text quickly. Make lists, use Markdown to correct things. It also incorporates a complicated array of applications and services that interact with your workflow.
Alternatively to desktop software, you can find plenty of Saas and cloud-based solutions available online to cover your needs. If you would like to add rich images or graphics (quotes, banners) to your document, Pixelixe graphic maker will save you precious time.
Evernote
Evernote is a platform for taking notes of any sort. It's been my starting point to keep all my notes, thoughts and sentences on a MacBook. It helps organize everything. Users can create notes, text, drawings, photos, music, and stored online material. Notes may be marked, commented, altered, searched, and can be imported in notebooks. Evernote is free to use, and restrictions can be removed for $9.99/month.