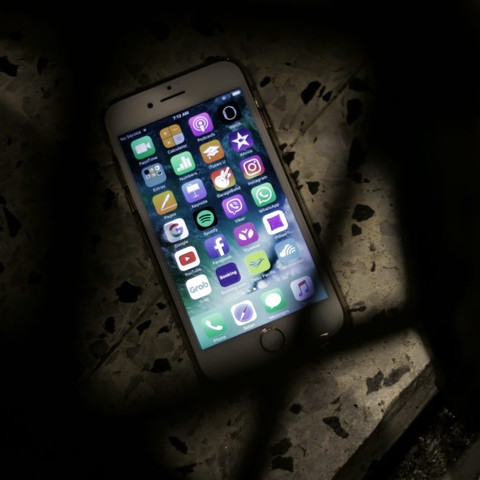 Once again, Apple has gone big on performance upgrades with the release of the latest iOS 13 that has contributed a lot to the revolutionizing world of technology. iOS 13 is at last out. This latest OS, which is accessible on all the models after iPhone 6s, provides better security with another 'Sign in with Apple' feature for applications and some immense updates for the Health app. In any case, shouldn't these updated features be appreciated to make our routine easier? Right below is the record of new iOS 13 features that will change your iPhone, making it a little better.
SIRI IMPROVEMENTS
In iOS 13, there's another My Shortcuts screen which consists of recommendations dependent on how you want it to be. Siri's voice has changed, as well. It's currently totally created by Neural Text-to-Speech programming, as opposed to short clips of actors talking. Apple says it's progressively natural having increasingly complex expressions.
DARK MODE
Dark mode, now being one of the most recognizable iOS feature updates was apparently unavoidable while stating features of ios13. The dark mode is basically a light-on-dark theme that spares battery, is stylishly satisfying and is possibly comfortable for the eyes. This mode on iOS incorporates the lock screen, backdrop, Apple News, Calendar, widgets, Notes, Messages, Music, Photos and Maps. Apple probably won't be the first one to introduce this feature, however, it sure looks lovely.
CARPLAY OVERHAULED
A span before the release of the latest platform, Apple promised that CarPlay would is the biggest update ever in iOS 13, and it is part of iOS 13 features, as promised. A new dashboard displays your map on one side and the other side contains useful buttons so that you can control music, get notified or even read messages, and get other useful information, difficult to access while driving, on your screen, without having to hop around between apps.
HUGE UPDATES TO THE HEALTH APP
Just after its launch, the Health application has increasingly detailed and complete track-following of menstrual cycles including period flow levels, symptoms information and fertile window tracking, which aligns it with the great work Fitbit has been doing for long regarding ladies' health-tracking. What's surprising is that the new Summary view and auto-generated modifiable highlights, by the aid from machines, to rapidly organize and display Health information over a long time including pulse-rate after exercise.
REVAMPED MAPS APP
Apple Maps has been built again starting from the earliest stage, gathering land and airborne data over the US. The new guide was turning out to popular in the US before 2019 ended and is now reaching out to the rest of the world. Another updated feature, Binoculars button, provides you a Street View-style known as look around the window that is a 3D view on the area with smooth movement as you move around.
COMPLETELY REDESIGNED REMINDERS APP
The already existing reminders application has been redone with the availability of some new segments such as all tasks, completed today, planned tasks and flagged tasks. Moreover, there is a quick type bar and 'smart lists' too, and in the event that you tag an individual in any reminder when you message them the next time, you are provoked with an in-app note that you have an on-going venture to discuss. Pretty cool and useful for people with not so good memory.
NEW iMessage, MAIL AND NOTES FEATURES
From now on, iMessage will permit a profile picture along with a name display. Memoji has some new make-up and extra personalization alternatives and Memoji Stickers with naturally created packs. They're accessible on all Apple gadgets with an A9 chip or up. There's another SwiftKey-style swipe console known as QuickPath. Mail has new content designing and formatting controls, including support for rich formats as well as mute thread.
SUPPLEMENTARY FEATURE FOR IPODS
Another breathtaking feature of this OS is that Siri can read messages to you as soon as they are delivered, and you can even reply instantly even without Siri's aid. The feature works with any messaging app that is supported by Siri-Kit. Moreover, allowing you to share audio with other people using AirPods. Also, you can enjoy music or video together, sending audio to both your AirPods and your friend's. Just tap the phones together to initialize sharing.
MAJOR PRIVACY UPGRADES
Apple claims to give details regarding background tracking and that it will stop Wi-Fi and Bluetooth tracking. Apple has developed its own 'sign in with Apple'-login to have a proper check on social log-ins via Facebook and Google accounts, being used inside applications or maybe on the web. Apple declares that it is the sign-in without any tracking and it utilizes Face ID on the devices. The perfect looking Hide My Email function feature is also contributing to better privacy provided to its users.
A SMARTER PHOTOS APP
The new 'portrait lightening' tool in Photos helps you with making the best out of your images: smooth skin, bright eyes. Moreover, editing has another slider for shadows, highlights, contrast, luminance, saturation and other effects. The greater update is that all these effects are accessible by means of video-editing. The application can remove duplicate copies and clean up official-style pics of receipts and so forth, and yet this newly introduced Photos tab will make visually satisfying and attractive designs of your snaps in days, months and years.
CONCLUSION
Concluding all these improved specs, we can say in broader terms that Face ID boosted to 30% quicker. While talking about memory allocation, downloaded apps from the App Store are now reduced up to 50% in size and the updates will be 60% smaller. Just update your iPhone and make them capable of working more efficiently than before. If you don't already have the updated iOS and want to, simply go to the Settings app, afterward tap General > Software Update and the option to update your platform to iOS 13 would be quite visible to you.